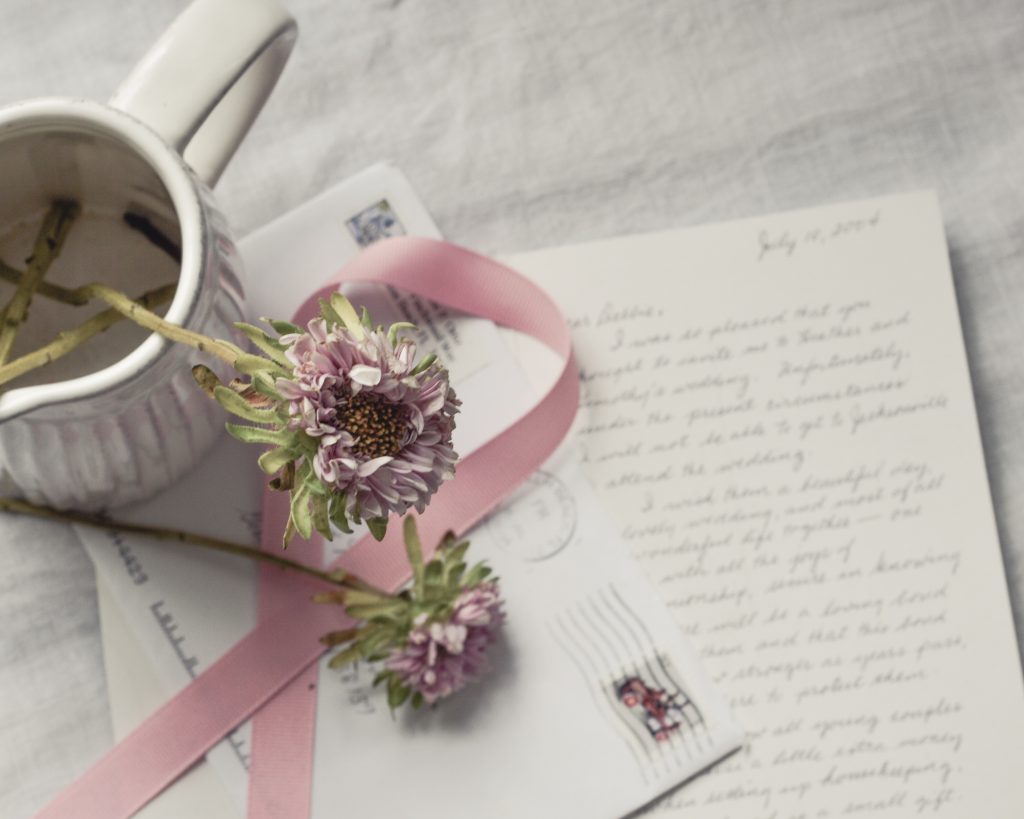 Dear Friend,
As you know I have been keeping a little-big secret from the world, but I am excited to share it with you all now. My new book, Dear Future Husband is set to released June 1, 2023! This book is one that is very near and dear to my heart, and I thought it may be cool to give you a behind the scenes glimpse to how it came to be, as well as access to the first chapter in the next email in May. For today, here is the story…. once upon a time….
It was a sunny morning with a slight chill in the air November 7, 2021. I was anxiously awaiting the full run draft with the publisher needed for the final push of, Hang in There, Girl. As I was making my morning coffee my conversation with God was presented with a question from Him of, "would you ever consider writing a book on letters to your future husband?" Of course, I was not going to say, "no" to the Lord, but I certainly did offer a response of reluctancy. I shrugged my shoulders, poured in another dash of Fair Life Milk, and continued on with my day. The very next day I received an email from my Publisher that just about threw me off my chair. The Publisher noted how in a small paragraph in HITG I had mentioned that I write letters to my future husband, and they thought it could be an excellent theme for a second book. You can imagine how stunned I was that the exact question God had asked me the day previously was then being asked by the Publisher. Of course, I had to say yes.
The weeks would fall into months and with them chapters would arise. I have never quite experienced anything remotely like it when it came to really removing all the protective layers of my heart to allow the soft, vulnerable, deep feeling Cally to pour out on the pages as I connected richly with the Holy Spirit on just what to write and share. The letters are not photocopies of the original letters carefully sealed and protected in a Red Wing box, but they are something all their own.
This book provided highs, lows, copious sobs, and an experience all its own in a faith journey in my own life, and it is my deep and sincere prayer that it would serve as a gift to you in your own life. It is not my life, but it is indeed His story weaving through the pages for a message just to you from His heart. We do not realize how intentional our Father is in our lives until we stop thinking everything happens randomly by chance.
Stay tuned for a free first chapter to come as an email subscriber, and as always thank you with the sincerest heart I can offer for your support and connection. I consider each and every one of you a dear friend, and I am forever grateful.
Kindly,
Cally