Make 2023 Your Year for Change
Week 5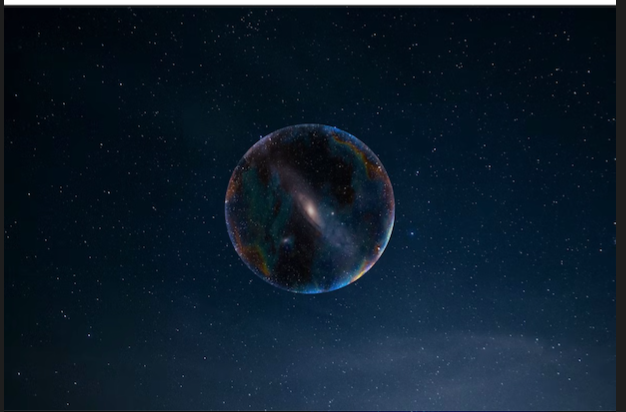 Vision By Cally Logan
Habakkuk 2:2-3
Then the Lord replied:
"Write down the revelation
and make it plain on tablets
so that a herald[b] may run with it.
3 For the revelation awaits an appointed time.
it speaks of the end
and will not prove false.
Though it linger, wait for it;
it[c] will certainly come
and will not delay.
What is your vision? Is it one crafted and forged by human hands, or is it one that has been written upon your heart by the Creator of the Cosmos? We often confuse the two, but that is why it is so necessary to simply and plainly lay it out in order to take a clear look upon it.
In the Bible God often gave visions to reveal to His people what was ahead, what they were to do in obedience, or what they should work towards. We have become so accustomed to the way of the world in "making it happen" in our own strength that often times we neglect to even ask God what His vision for our lives really is. When God gives a vision, it is rarely one that we would write for ourselves, and it is rarely a quick process. It is clear in Habakkuk the need to endure and not give up in the encouragement to wait even as it lingers. So where do we begin?
As you enter into this new year of 2023 invite the Lord into the vulnerable and sensitive spots of your life in looking forward. Ask Him to shape and give you a word, picture, or glimpse of what He desires for your life. Even if it seems impossible or you are unsure how it could possibly unfold, trust Him. Remember that He is the God of the, "how" and you are to walk in obedience. He is not asking you to make it happen, He is asking you to trust Him and to obey that which He asks of you to do in action.
Remember that in the process as well it is imperative to connect that which you receive in your quiet time with scripture to back it up. Recall the words of 1 John 4 of testing the spirits in order to ensure you are in alignment with His Holy Spirit. Pray out Jeremiah 33:3 in the places where you are unsure or have confusion, and trust that He will give you what is necessary in the meantime.
As it lingers do not lose hope. One of the greatest plots of the Enemy is to discourage people that they have somehow missed the mark, they are too late, or that God can no longer act in your situation because of the timing. If God holds all of time, space, and reality under His control (Philippians 3:21) then why should we doubt that He can bring about what which He promised in our timing too? Remember He is the same God Who raised Lazarus from the dead four days after he was placed in a tomb and opened the womb of the elderly in the stories of Elizabeth mother of John the Baptist and Sarah the wife of Abraham. Time is in His hands, so though it may linger, wait. It will not prove false. Isaiah 55:11 reminds us that, "So shall My word be that goes forth from My mouth; It shall not return to Me void, But it shall accomplish what I please, And it shall prosper in the thing for which I sent it." Because God is Creator, when He speaks action must take place. When He spoke in Creation week atoms moved and changed in order to obey the Lord most high, so when He speaks to us even if we do not perceive it, things are taking place. Though it tarry, action is happening behind the scenes. Believe it and await His purposes to unveil.
.