Dear Friend,
I have an exciting little surprise I want to share with you first before the rest of the world finds out! 2023 holds so much to look forward to, including a new book. My next book with Bridge Logos will be available later in 2023, but you are the first to hear and know here today. 
There is a long yet wild story behind the book, one that has been in the making for well over a decade. I cannot wait to share with you all over the next few months the journey it took to arrive here today.
Until then, thank you with every stitch of my heart for coming along for the journey. My deepest hope is that along the way you will find beauty your own soul has been craving and waiting to receive in your one-of-a-kind path. Stay tuned with all my socials and these emails for more to come. Until then please enjoy a new blog and the final one for 2022 on anticipation.
With Great Love,
Cally
Anticipation
Have you ever really been sledding? I am talking Winter Wonderland big time sledding. It is simply marvelous.
Growing up on the East Coast snow was a cherished and rare occurrence that was only given once every couple years, thankfully it was not my only opportunity for the exquisite magical phenomenon called, snow. My father is from the Midwest and a frequent spot for trips was back Up North to the tundras of Central Wisconsin and Southern Minnesota. If snow was lacking back East, it was in surplus out West. With that included ample time to enjoy and embrace the art of sledding.
There is a heightened anticipation that comes swooping in as the red metal runners hit the perfect ice. A subtle crunch sound lets you know that you have locked securely into place, but not so deep that your sled will lose its ability to jet off. You take a deep breath, cling to the flimsy rope with your puff glove covered hands, and you are off. Isn't it the same feeling right before the start of a new season?
The trek down the hill has the option to be one of complete lack of control, fear, and horrifying chaos, or one of gleeful laughs as the wind whips your blushing cheeks as you glide straight down to the bottom unharmed and with a racing heart of, "what just happened?! Can we do it again?!" But that is such a metaphor for life. We can choose to allow experiences to be that of fear or of fulfillment.
We are all anticipating what 2023 might bring, but instead of holding our breath for the ride down fearful of ice chunks and crashes, let's put on a spirit of hope that even if there are rocks to navigate around or the unexpected that there is also joy in the experience. One way or another you have to go down, but it is up to you what the experience will be deemed.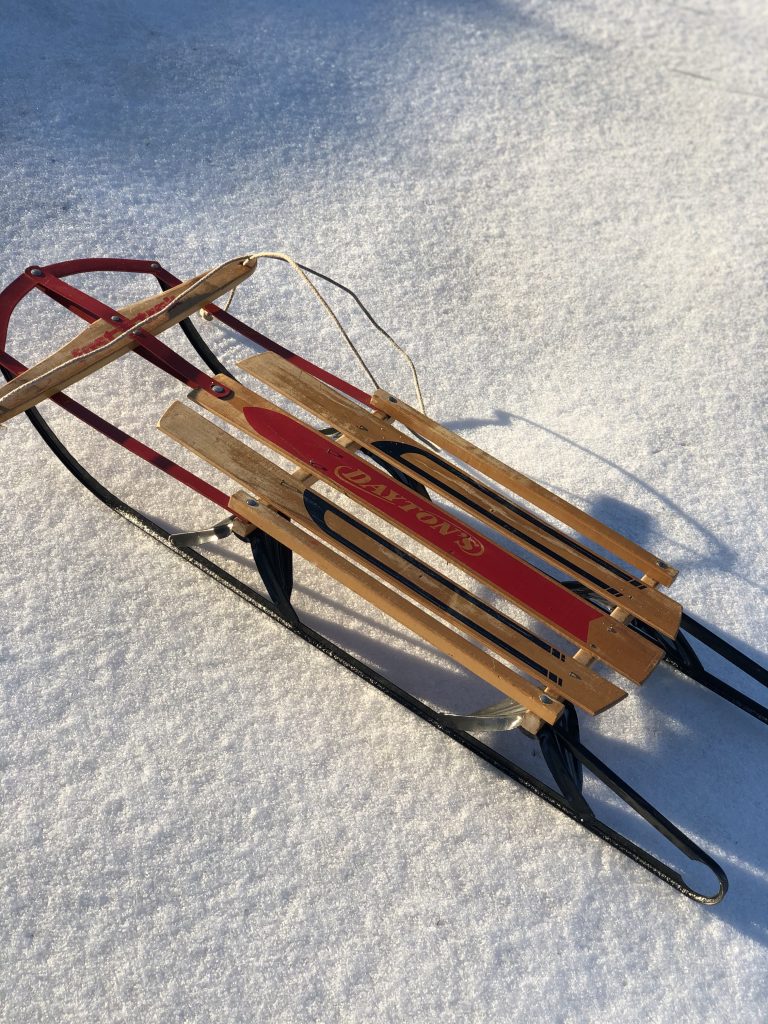 Journal Ponder of the Week: What would a new experience look like if you took fear out of the equation?