Many of us ladies are still awaiting the arrival of a longed for darling man, but even without him here in the flesh there is so much you can do to bless him.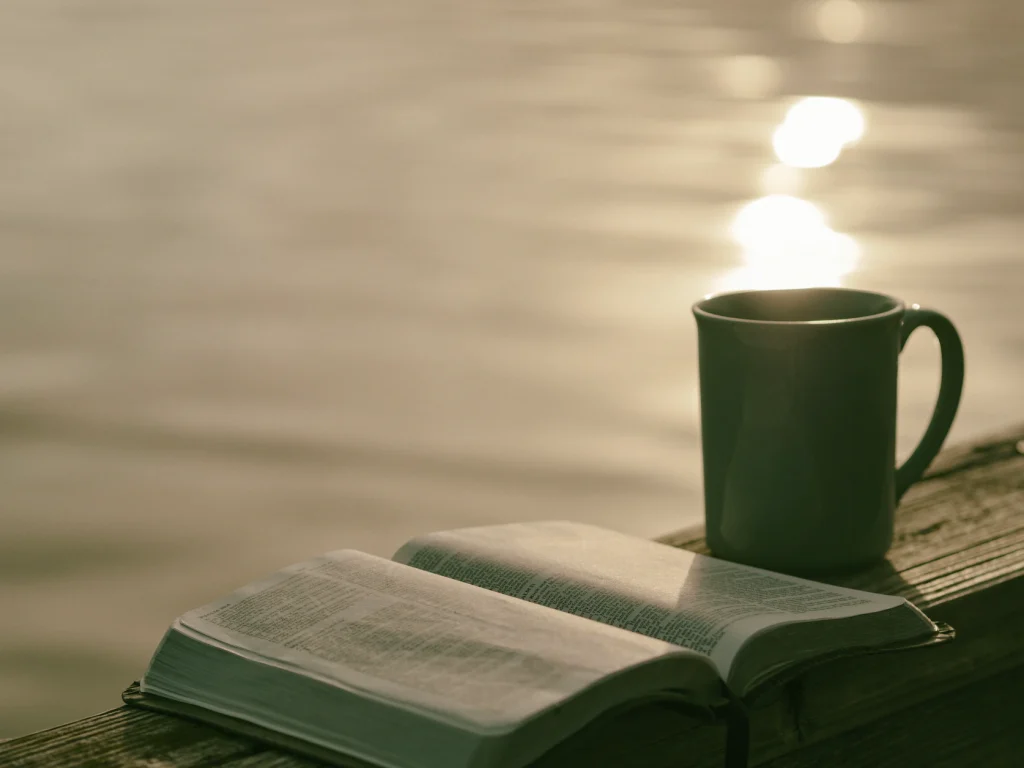 Your First Love
More than any relationship you will ever have in your life, more than any connection you will ever make, and more than anything in the world the most important love of all is that of your first love in God. Without God at the very top nothing will ever be in correct order, and He is worthy of being our greatest and most magnificent love. He is our Creator, our Savior, our safe haven, and truly the Only One Who truly understands every facet and fiber of our being. The more you work to cultivate and connect with the Creator the more you will see that this life isn't about finding an earthly dearest, it's about knowing our God and it is about becoming all that He made you to be. Don't limit your life to just human love, for truly and intimately knowing the love of God is infinitely more than all we could ask for or imagine.
2. Pray for Your Dude
Your husband whether he is in your life or not in the flesh currently needs prayer. He is real, he is walking around on this planet everyday just as you are and the struggles, victories, and parts of his life are just as real as they are in your own life. We often can find that the idea of a husband is so abstract that the thought that he may actually be sitting and eating a CrunchWrap Supreme right now in actuality would be a far cry from your guess of what he is doing. That being said, he needs your prayers. Pray for him as if he is a real human being actively living and working to do what he is called to do, because that is the actual truth. Pray for his relationship with God above all else, pray for the man he is becoming, pray for the jobs, friendships, and hobbies he has. Once he is in your life don't stop praying, because if you have been placed with the man for a reason. He needs your prayers, and God knows how to help him in ways you could never guess.
3. Cultivate Wifey Skills
Our society has fallen far from the June Cleavers of the world, but you know she had some really amazing skills that would prove helpful not only in the future, but for you now. Take the time to learn the skills that we often pin to 1950's housewives. Learn how to cook and how to cook well. Whether it is a hot dish, classic chocolate chip cookies, or a roast you will never regret learning how to cook and how to cook well. It isn't something you only save for marriage either, your friends and family can enjoy it now too and how much warmer are winter nights when met with a home cooked meal? Also take the time to learn how to sew and repair or even make your own clothing, learn correct first aid techniques, acquire skills you may not have before. I learned how to change the oil on my car years ago and it has served me well. Learn the skills you'd attach to a wife for you and then see that they'll serve you as a human being in general, and one day as a wife too.
4. Do the Deep Work
Doing the deep work is a gift not only to yourself, but to your future husband, future friends, and future children as well. Think about the people in your life that were around when you were growing up and consider how much of an impact they had on you for the better or for the worse because of the work they did or did not do in therapy? Don't stray away from doing the deep work. it can be sticky, it can be rough, and it can tear you apart, but at the end of the day you will find yourself in a place of healing and wholeness that cannot be given by another person. The deep work within will serve you that you no longer have to carry that heavy baggage full of trauma and pain. Instead, you can unpack it with a therapist (and God!) and enter into later seasons of your life as the true you-the healed you-the whole you.
5. Talk To God About Him and You
Ask God about your husband. God knows him, because He made him, and you may find that it is the delight and joy of God to reveal to you aspects, qualities, and wonderful little things about him. It will help you know how to pray for him and how to even wait with joy and expectation of his one day arrival. Also ask God how you can prepare for this man. Recognize that God may be working on specific things within you to be the wife he needs and the woman you need to be for the future that awaits you. Don't reject what God is doing in you through patience, trust, or other places where you are in the becoming. Above all else remember that along the way as you wait you are living, so enjoy the becoming and the journey of your life.
Enjoy the becoming and enjoy the gift that it is to be YOU. Your story is unique and it is one that only you can live out. Don't be so focused on the future that you miss out on the wonderous beauty that is today.
If you felt encouraged by this and would like more in the way of the preparing your heart for his, please consider checking out my new book coming out in June, Dear Future Husband that seeks to share the journey of the becoming even in the waiting ever still.